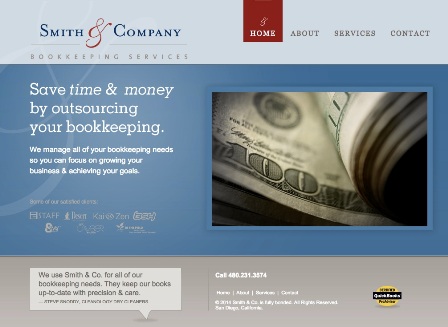 Smith & Company Bookkeeping Services

1202 Kettner Blvd San Diego CA 92101
480 231 3574
info@smithcobookkeeping.com
http://smithcobookkeeping.com

Save time and money by outsourcing your bookkeeping. We manage your bookkeeping needs so you can focus on growing your business & achieving your goals

Smith & Co. provides professional bookkeeping services for small business and personal accounting. Services include business set-up, maintenance and on-going support with accounting software (QuickBooks). We are a results-oriented accounting company with 14+ years of progressive business experience.
Comments
Add Comment
Please login to add comments!